The "I Will Ride" expedition was a community outreach program at Banggi Island, Sabah. From September 28 to October 1, a group of 13 pastors embarked on a meaningful journey of community engagement. The project aimed to strengthen ties with non-Christian communities on the island, establish a lasting presence, and lay the foundation for future ministries.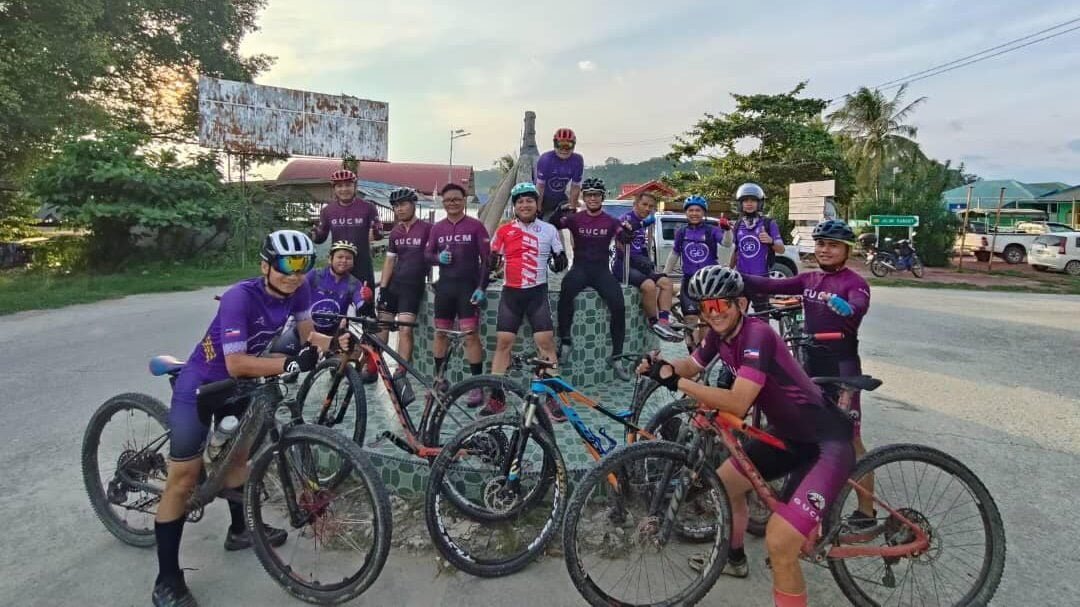 Over the course of the four days, a total distance of 100 kilometers was conquered by our local pastors. The ride served as both a symbolic and practical means of connecting with the native communities. On the first day, 28th September, the riders covered 40 kilometers, followed by a 20-kilometer journey on the 29th. On the 1st of October, the final 40 kilometers were completed. This effort not only showcased their dedication and perseverance, but also allowed them to interact with the locals along the way.
The outreach program extended beyond cycling, with various community projects carried out in five different locations on Banggi Island: Kampung Kalangkaman, Kampung Kapitangan, Kampung Semayan, Kampung Lok Agong, and Kampung Pasir Hitam. These projects included cleaning public areas, distributing 50 rice packs to those in need, donating construction tools to the village chief, and providing a water pump for clean water supply. These initiatives not only addressed immediate community needs but also demonstrated the group's commitment to uplifting the quality of life on the island.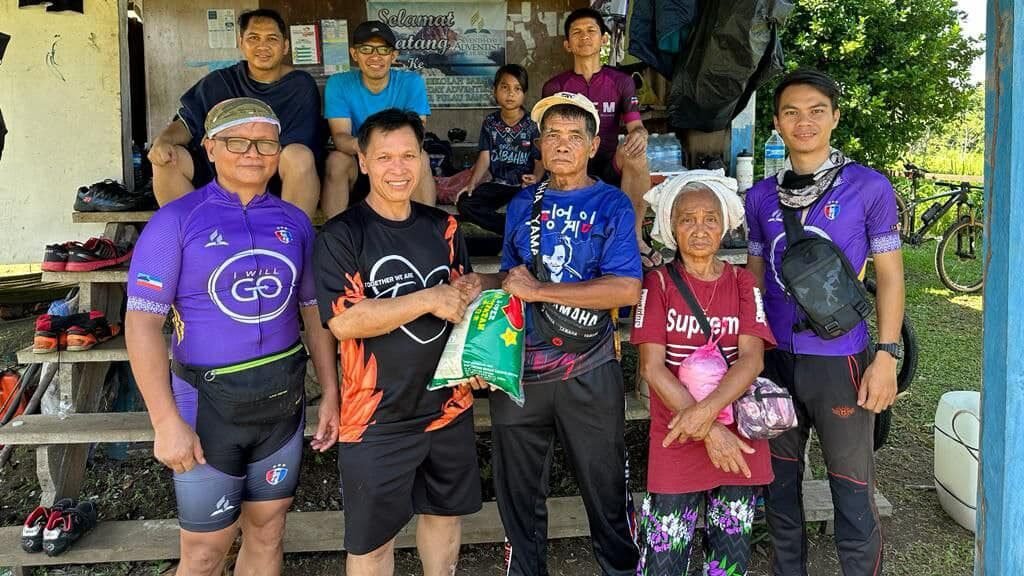 The success of this community outreach program was made possible by the collaboration of various departments. The Youth Department, ADRA (Adventist Development and Relief Agency), NDR/IEL, Publishing Department, and Ministerial Secretary all worked together to plan, execute, and manage the program effectively.
The program's main objectives were to build relationships with non-Christian communities on Banggi Island, establish a lasting presence, and pave the way for future, more extensive ministries. By riding 100 kilometers, distributing essential supplies, and engaging in community projects, the team achieved these goals. They left a positive and lasting impression on the island's residents and have set the stage for larger-scale initiatives that will continue to benefit the communities of Banggi Island. The 13 pastors and their departments have truly made a difference in this remote corner of Sabah.
Reported by Pr. Lysoniel Juji Lamam
Sabah Mission Director for Youth Ministries, Public Campus Ministries and ADRA
31, October 2023, Tuesday.