The Heal Your Lifestyle health series came to a conclusion with a highly interactive and informative Q&A program on October 21, held via Zoom from 3 PM to 5 PM. With approximately 50 enthusiastic participants at its peak, this event brought together individuals from various regions, including Sarawak, Sabah, Peninsular Malaysia, and even internationally, from Brunei and Philippines.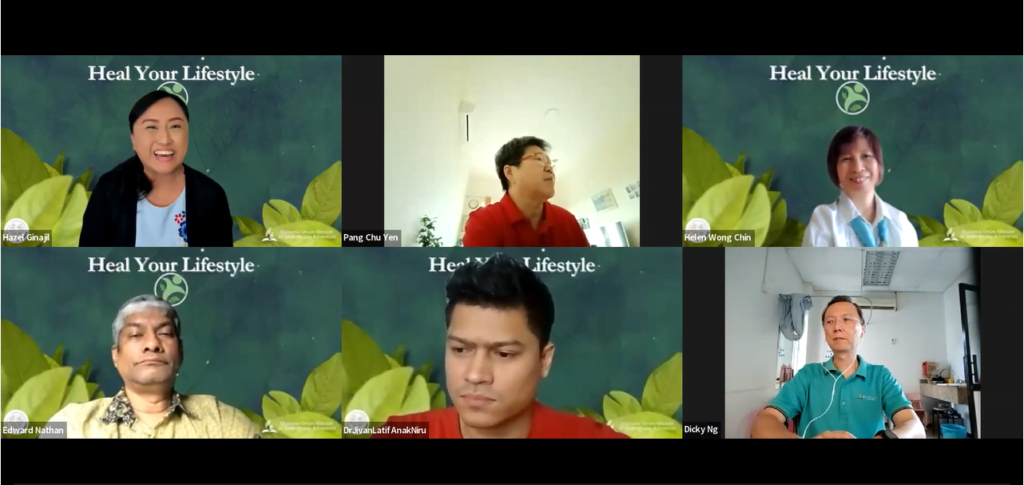 The program was designed to be a culmination of much-needed discussions on critical topics related to health and lifestyle. The program gave the audience a unique opportunity to engage with a panel of experts who addressed their queries and concerns, shedding light on the complexities of maintaining a healthy lifestyle. At the end of the program, the important takeaway, as brought up by a few of the panelists, is that with faith, even the seemingly most daunting challenges can be overcome.
Spearheaded by the MAUM Health Department, The Heal Your Lifestyle series is a five-episode produced by the Malaysia Union Mission in collaboration with Hope Channel Southeast Asia. The first episode was broadcast on September 16, 2023, and all the episodes are available on the Malaysia Union Mission YouTube page. The series delved into various aspects of health and lifestyle, with each episode featuring a different expert in the field.
Dr. Pang provided invaluable insights into how lifestyle choices can influence the development of cancer. She discussed the detrimental effects of substances like nicotine and alcohol and emphasized the heightened risk of cancer among overweight or obese individuals.
Dr. Jivan tackled the pressing issue of diabetes, Malaysia's leading lifestyle disease. He elucidated the dangers associated with specific lifestyle choices and their direct impact on one's quality of life. His talk underscored the importance of lifestyle changes for diabetes prevention and management.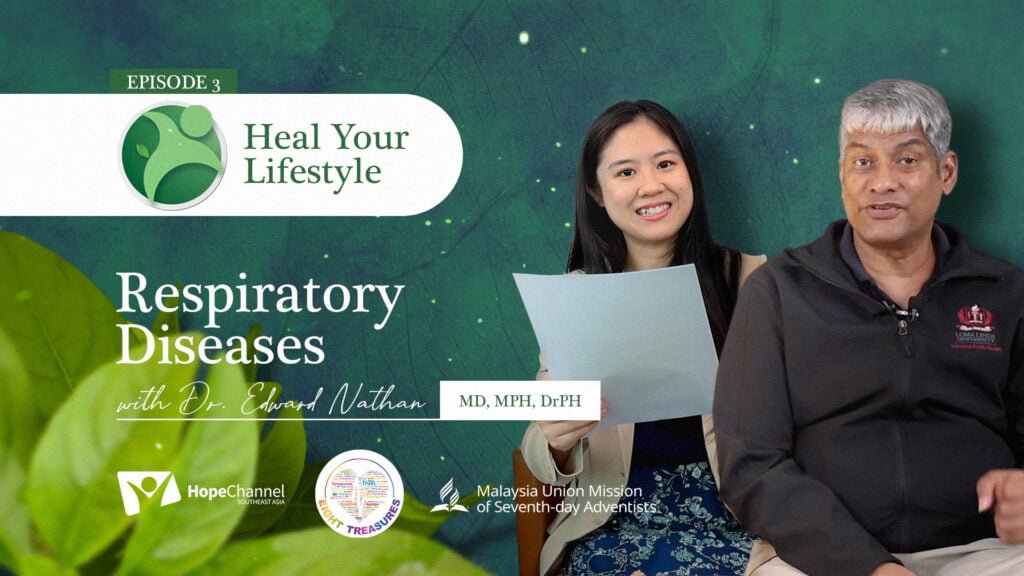 Dr. Edward Nathan highlighted the rampant issue of tobacco and smoking in Malaysia, outlining the associated health risks. He provided strategies to quit smoking and shared resources to support individuals in their journey to healthier living.
Dr. Dicky Ng Teik Kee focused on cardiac health, explaining the causes of sudden cardiac arrest and how a healthy lifestyle can make a significant difference. He emphasized the importance of preventive measures.
Madam Helen Wong-Chin shed light on the critical role of diet in maintaining a healthy body. She promoted the consumption of wholesome, diverse foods rich in essential nutrients and offered practical cooking tips to enhance nutritional value.
With the abundance of information shared by experts, the audience is better equipped to make informed lifestyle choices that can lead to a healthier and more fulfilling life. Dr. Jane Yap, MAUM Health Director concludes, "It is my hope that this program be beneficial and helpful for all." This initiative serves as a testament to the importance of fostering a community committed to promoting well-being and preventing diseases through informed and conscious living.
31, October 2023, Tuesday.