The 2023 graduation ceremony of the Adventist College of Nursing & Health Sciences in Penang minted 83 new nurses. It was a momentous occasion, marked by triumph and pride, as graduates celebrated their hard-earned achievements. This year's ceremony, held from 13 to 15 October, testified to the dedication, resilience, and academic excellence of the graduates who had successfully completed their nursing and health sciences programs.
The event reflected the institution's commitment to nurturing healthcare professionals of the highest calibre. Graduates, their families, and faculty members gathered at Penang Adventist English Church and Berjaya Penang Hotel to celebrate the culmination of years of rigorous education and training.
The graduation ceremony was a three-part event. The first two parts, the Consecration and Baccalaureate Services, were spiritual in nature. Therefore, it took place at Penang English SDA Church. The Commencement was held at Berjaya Penang Hotel. Dr. Jarurat Sriratanaprapat, president of Asia-Pacific International University, Thailand, a sister institution, delivered the commencement address.
Several graduates received awards for their exceptional achievements, such as academic excellence. These recognitions served as a testament to the high standards upheld by ACNHS.
As these graduates embark on their careers, they carry with them the mission of ACNHS to provide compassionate, competent, and ethical healthcare services. The college's reputation for producing skilled healthcare professionals remains intact, and these graduates are expected to make significant contributions to the Malaysian healthcare workforce.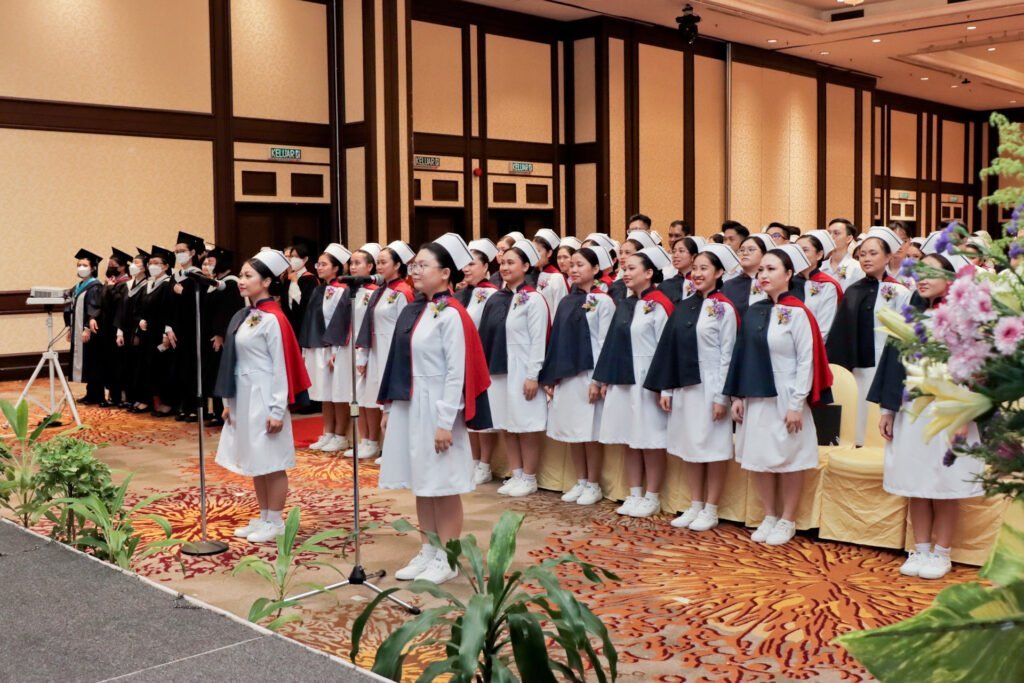 31, October 2023, Tuesday.