The Sarawak Mission has sustained its outreach momentum with the Bintulu City Evangelism initiative, occurring merely a month after the nationwide Hope for Malaysia Evangelism campaign. This endeavor epitomized a collaboration involving the SSD Youth Ministries, the Malaysia Adventist University Malaysia (MAUM), and the Sarawak Mission.
The nightly assemblies transpired on each evening commencing from September 18 and concluded on the Sabbath, September 23. The assembled congregants were enriched by the profound messages conveyed by the esteemed guest speaker, Pastor Ron Genebago, who serves as the Director of Youth Ministries within the Southern Asia Division (SSD). His series centred on the theme, 'Jesus is the Way, the Truth, and the Life.' Additionally, on the opening night, Pastor Abel Bana, President of the Malaysia Union Mission, along with Pastor Francis Amer, Director of the Ministerial Association at MAUM, was present at Bintulu Seventh-Day Adventist.
The Sarawak Mission thoughtfully organized and provided transportation services at specified locations, facilitating the attendance of the people. Approximately 300 attendees marked the inception of the program on the first night, and by the culmination, the numbers swelled to around 500 participants.
On Sabbath, the culmination witnessed a profound testament to faith, with five pastors administering baptism to 51 individuals. These candidates were youths, young adults, and a few senior citizens.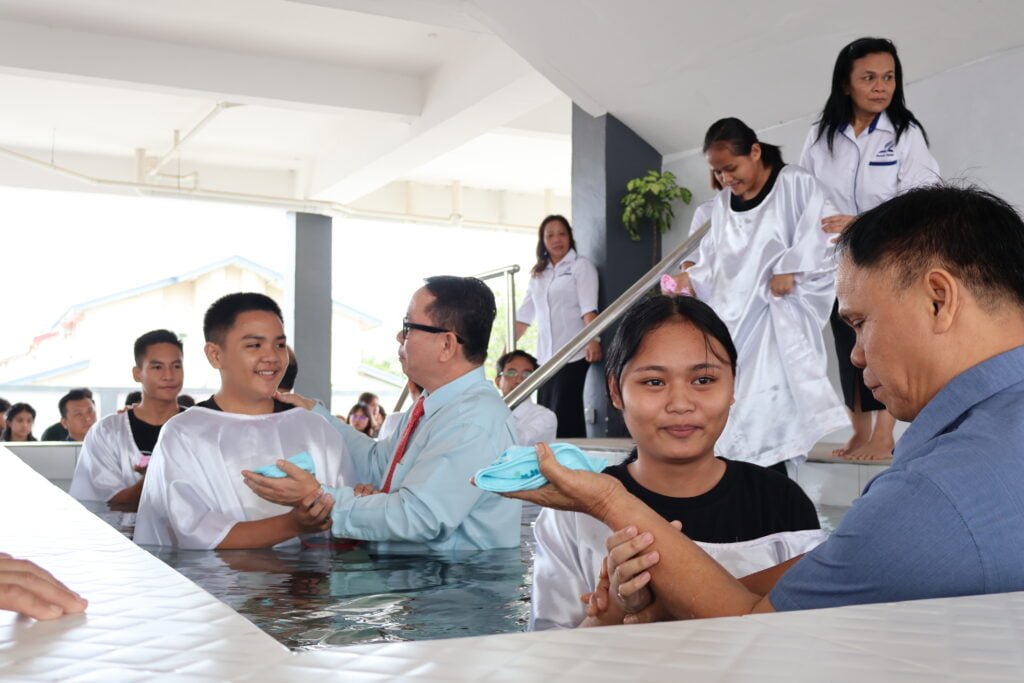 As the adults received blessings from the messages throughout the week-long nightly meetings, the children were equally nourished with the Children's program. Every evening, as the adults began their program, the children also assembled on the ground floor of the church. The organizers carefully prepared a well-conceived program to fulfill the needs of the children, aided by a dedicated group of 30 volunteer teachers entrusted with its execution.
According to Madam Yvonne, Sarawak Mission Children Ministry Director, she spent a week training the CM volunteers, ensuring that each member was thoroughly versed in their roles and understood the activities comprehensively. The program included singing, devotional lessons, arts and crafts, fun games, and food preparation. The kids enjoyed their activities and kept coming back. On the last evening, 120 children attended the meetings, which increased from the first day. The children also presented what they learned on Sabbath morning in church.
Knowing that our kids are well taken care of and also receiving lessons makes the parents more focused on listening and receiving the word, said Joni, a parent of a 7-year-old boy.
31, October 2023, Tuesday.